Applications of Shearography for Non-Destructive Testing and Strain measurement
Keywords:
Shearography, nondestructive testing, speckle interferometry, strain measurement
Abstract
Non-Destructive Testing (NDT) technologies have gain importance recently due to the demand of high quality and costs optimization in products. Thus, optical non-contact techniques have been developed, which also have been well accepted in the industry. This work present a background of developments and applications of shearing speckle pattern interferometry, known as shearography, for NDT analysis. Also, some important experimental results, from authors, for NDT analysis and strain measurement are reported.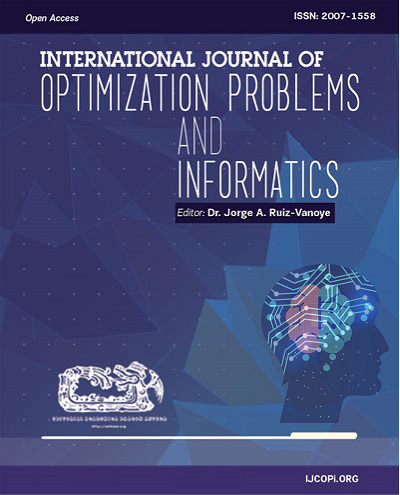 How to Cite
Rojas-Vargas, F., Pascual-Francisco, J. B., & Hernández-Cortés, T. (2020). Applications of Shearography for Non-Destructive Testing and Strain measurement. International Journal of Combinatorial Optimization Problems and Informatics, 11(3), 21-36. Retrieved from https://ijcopi.org/ojs/article/view/172