Fatal Cyclist-car Accidents Scenarios at Intersections from the Guadalajara Metropolitan Area
Keywords:
Fatal cyclist-car accidents, Intersections, Sustainable mobility, Artificial intelligence, Smart City
Abstract
Faced with the imminent high fatal cyclist-car accident rate in the Guadalajara Metropolitan Area in recent years, it is necessary to implement mechanisms to improve the safety of cyclist mobility. This research analyzes the principal factors and patterns in cyclist-car accidents at intersections in the Guadalajara Metropolitan Area through machine learning algorithms and statistical methods to identify risk scenarios. The data show that the most dangerous intersection consists of one main street and a street. The type of vehicle most involved in accidents with cyclists is public transport. Factors such as the speed limit can increase the risk on some roads. Furthermore, with relevant factors and patterns, some risk scenarios were identified. Also, the scenarios show different interest situations. Women might prefer to travel on main streets, public transport vehicles are hazardous in secondary streets, and cycling infrastructure can decrease the risk at an intersection.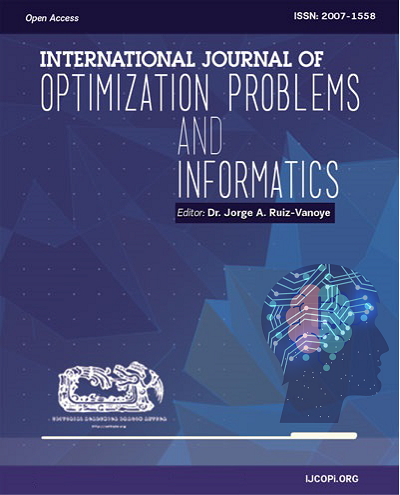 Downloads
How to Cite
Briseño, R. A. ., Maciel Arellano, R. ., Cossio Franco, E. G. ., Larios, V. M. ., Beltrán, R. J. ., & Orizaga, J. A. . (2022). Fatal Cyclist-car Accidents Scenarios at Intersections from the Guadalajara Metropolitan Area. International Journal of Combinatorial Optimization Problems and Informatics, 13(4), 10–25. Retrieved from https://ijcopi.org/ojs/article/view/318