Reduction of the Fused Filament Fabrication Process Time in the Manufacturing of Printed Circuit Board Slots
Keywords:
Fused Filament Fabrication, Travel Salesman Problem, Nearest Neighbor Algorithm, time reduction process, PCB board
Abstract
Fused Filament Fabrication is an Additive Manufacturing technology that is continuously improving its technologies. The present research exposes the use of the Travel Salesman Problem and Nearest Neighbor Algorithm as a strategy to reduce the time need to print slots shield in a Printed Circuit Board. The methodology used describes the process from the design to the printing board. A board of 98 slots of four geometries was analyzed. The results present a reduction of 5.88% of the original time required to print the board.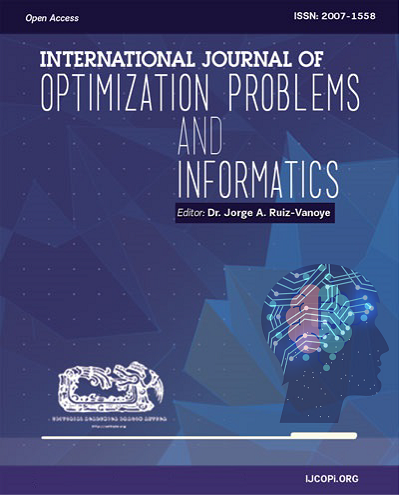 How to Cite
Aguilar-Duque, J. I., Hernández-Arellano, J. L., Balderrama-Armendariz, C. O., & Avelar-Sosa, L. (2020). Reduction of the Fused Filament Fabrication Process Time in the Manufacturing of Printed Circuit Board Slots. International Journal of Combinatorial Optimization Problems and Informatics, 11(1), 59-75. Retrieved from https://ijcopi.org/ojs/article/view/156