Application of Data Mining to describe Multiple Intelligences in University Students
Keywords:
Multiple Intelligences, Data Mining, grouping
Abstract
Nowadays, a great challenge for the teaching work consists in finding the right resources to achieve significant learning in students. However, the fact that every student learns differently from others, leads us to find most appropriate routes to facilitate the learning process, considering that the knowledge of the abilities or multiple intelligences along with being conscious of the inner cognitive processes of students, will help in developing the most suitable strategies for students to construct their own learning. All the time we need to consider the needs, specific qualities, understanding, the level of emotional development and especially the way they learn. This research focuses on the application of different algorithms of data mining, using the technique of Clustering on the Weka tool to bring together university students according to their multiple intelligences based on Gardner's model [1] which describes eight intelligences, as they are : linguistic, musical, logical mathematical, spatial, bodily kinesthetic, intrapersonal, interpersonal and naturalist. Thus, knowing the development of multiple intelligences in students, faculty will be able to contribute to the conditions in the learning environment, facilitating the achievement of the learning objectives of the students.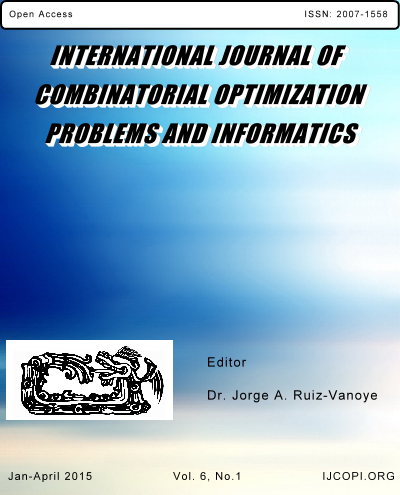 Downloads
How to Cite
Núñez Cardenas, F. de J., Hernández Camacho, J., Tomas Mariano, V. T., & Felipe Redondo, A. M. (2015). Application of Data Mining to describe Multiple Intelligences in University Students. International Journal of Combinatorial Optimization Problems and Informatics, 6(1), 20–30. Retrieved from https://ijcopi.org/ojs/article/view/59